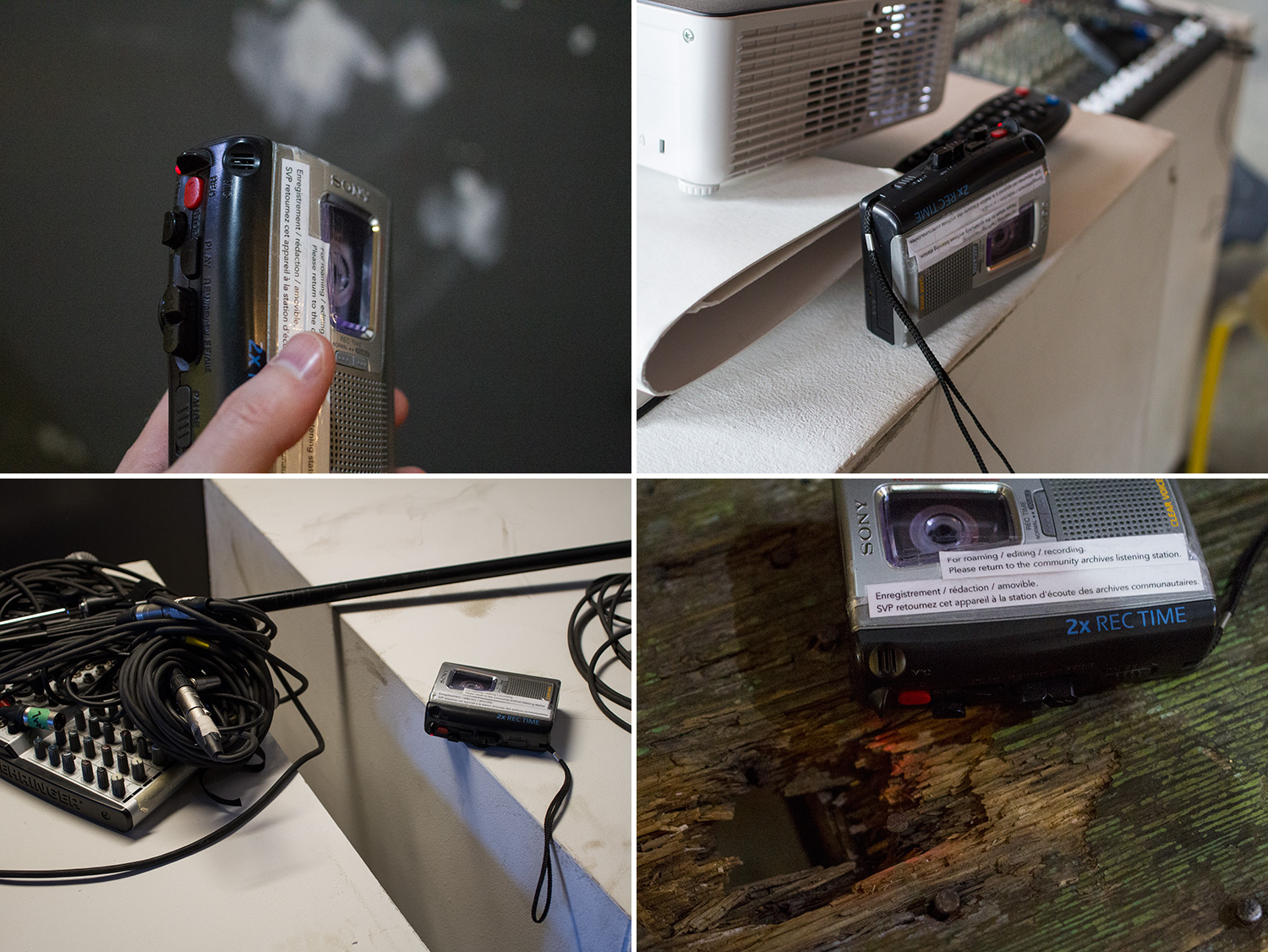 Community Archives (2016)
I was invited to participate in the School of Making Thinking's Words and [ ]: A Durational Conference of Art and Thought, a fifty-six hour event "featuring round-the-clock live programming of 100 interdisciplinary performative presentations." I used a handheld voice recorder to record audio onto one hundred and twelve cassette tapes for the duration of the conference. I attended presentations; I participated in workshops; I napped in a sleeping bag; I thought about loneliness; I listened to live radio; I performed in the dark for one person; I was curious about neighbouring spaces; I ate three meals a day; I walked around the block in the sunshine; I spent time with new strangers; I caught up with old friends; I made a long-distance phone call; I missed opportunities. I dropped each tape off at a listening station in the hall. There were transcription machines there for hearing the cassettes and there were notebooks for transcribing their contents. There were communal voice recorders for roaming, editing, and recording. I did not label or organize the tapes and I did not punch out their write-protect tabs. There were pens and headphones and people. There was a jar of extra batteries.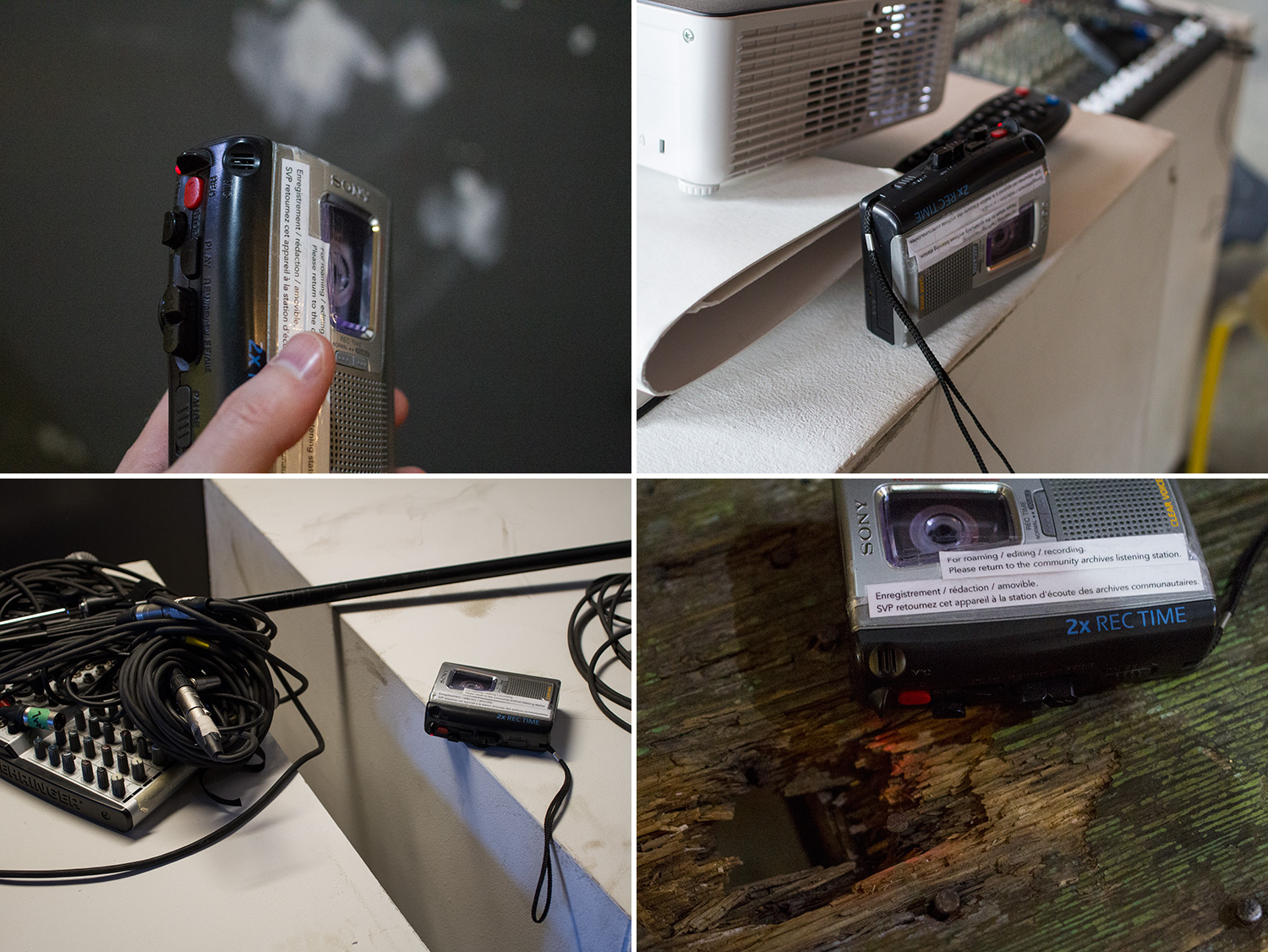 Photos by Stephen Mueller.